Discussion Starter
·
#1
·
Would trade for a very legit 7thgen, RSX, ep3, etc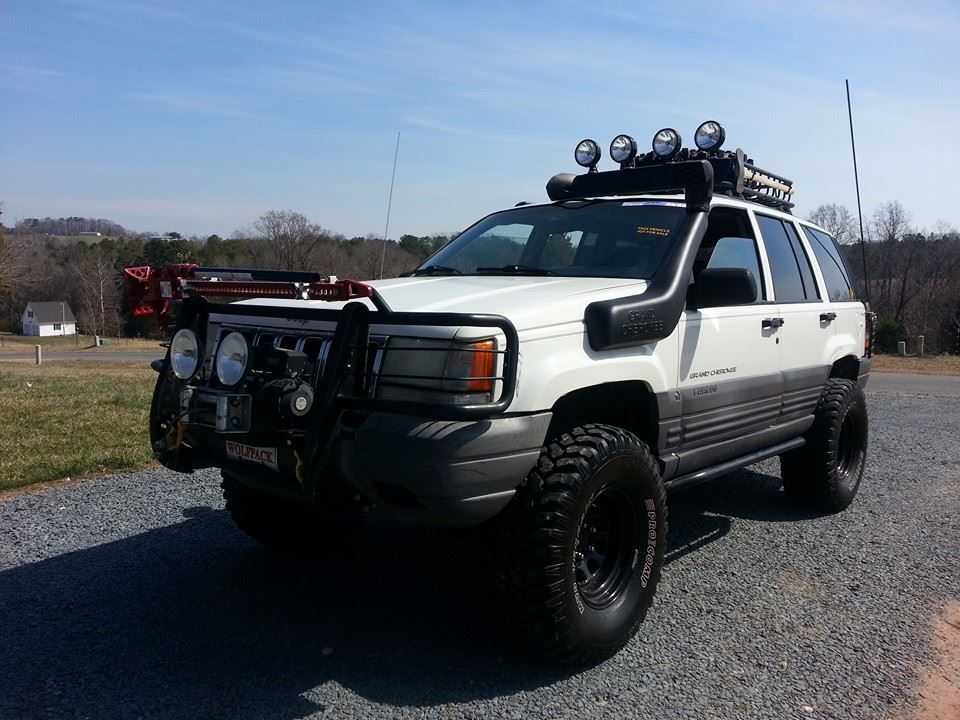 1997 jeep grand Cherokee
160k original miles, clean title, and Carfax report
5" short arm kit
Nearly new 33s
Rock sliders, roof rack with full size spare, shovel, and axe on the tack.
Front bumper with a 8500lb winch
Hids in all 6 lights (four up top, two on bumper, two head light)
12" sub
Rear trail covers for tail lights
Etc, etc, etc
Have never gotten this jeep stuck. It's never been a muddin jeep either(its been all trails). I mean by not going mudding, I dont go find a 6ft deep hole and decide to sink it in there for those of you that will be a smart ass about me saying its never been stuck. Its obviously hit mud before.
$6800
I don't want your beat to shit civic. If you offer me a civic it better be damn nice. Gs300, other jeeps but not your bobo jeep that was built by the goons, trucks, 350z, sedans, coupes, suv, trucks, etc. Will take trades plus cash on your end as well. Will also take things that go bang on with the trade too.
Contact me @ 7045068912 or PM