Discussion Starter
·
#1
·
OK well i started at a new building today, i switch often to go to high priority jobs... i got there at 430am so pretty dark i go in and head to work.... break time comes around 9am i goto my car to get my lunch. and on my way back in something catches my eye.... hellooooo i saw these beauties (pic one) abandoned Mazda rx7 and a Nissan 240sx. WOW both need work but the bodys almost flawless. its behind a gas station and they look like abandoned by there owner due to the cost of the repair or what not. (this used to happen all the time when i worked at a shop) this was a lot with maybe 13 abandoned cars with no license plates...soo i think we may be in luck
Nissan: dent rear quarter panel paint 85%
Mazda: 95% flawless scratch on front bumper paint (unknown, no clue if its just dusty or paint is dull.
they both look like the have been there for at least 2 years....
i send Steve (exturbo6) a pic and he says we should make a project car....SHIT I'm in... but we still dont know if the guy will take an offer for it.... so we dont know
were still in the thinking/planning stages. we are just striking up an idea....
I'm really hoping for the rx7
worse case scenario: blown motor.
i heard rotary engines are pretty easy to rebuild/turbo
this is a non turbo but we can fix that..
now anyone here know about rotaries? what should i look for?
and also i would like opinions on what you guys think? sound like a good idea? think it will be too much work?
like i said nothing definant yet still thinking and hoping he will be willing to sell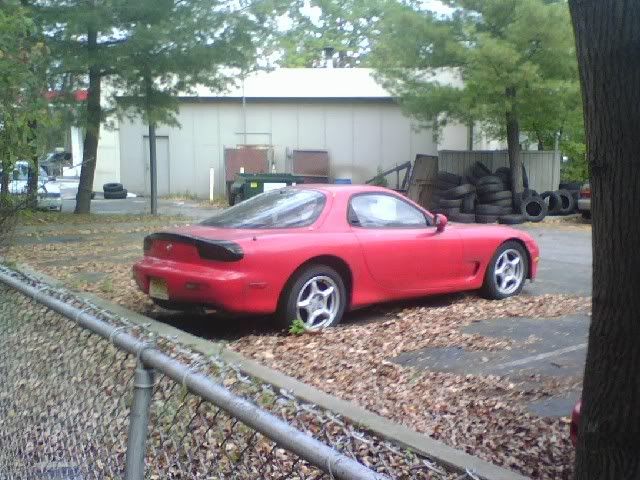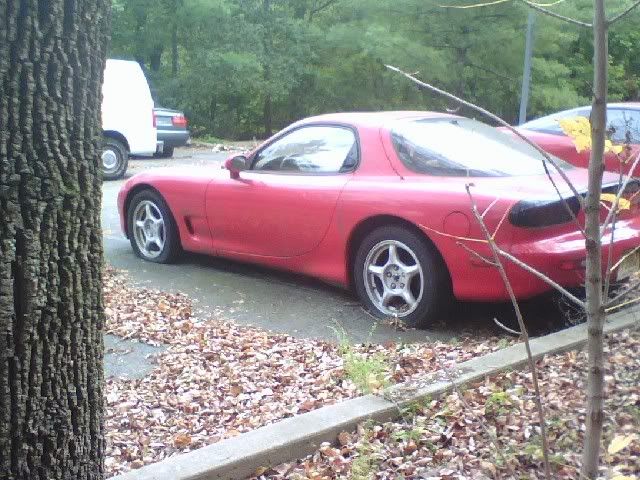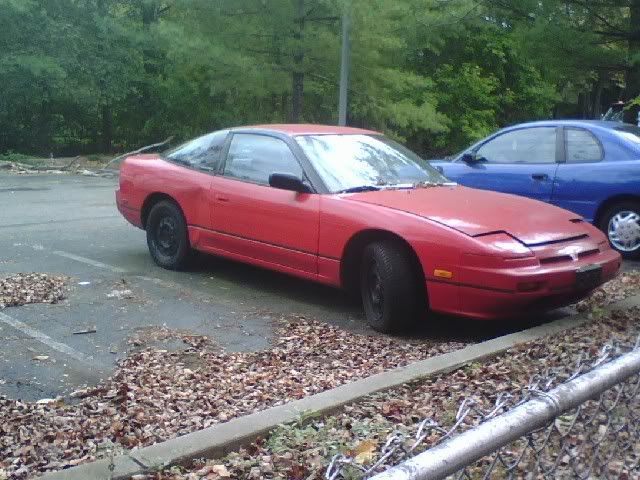 again this would be a project for Steve and i so just let us know your opinions... thanks