Picked up an 02 c5 6 speed manual corvette couple of months ago. I was contemplating a bunch of cars. Was contemplating a few cars but it had to be a coupe, and have a big v8, and fairly easy to maintain. Hands down I was getting a c5. Plans are to keep her stock save for bolt ons, but no cams, and a tune from Dezod Paul. I think some black c6 zo6 speedline wheels would look sick on it also. Also planning on doing the tinted top to break up the gray a bit.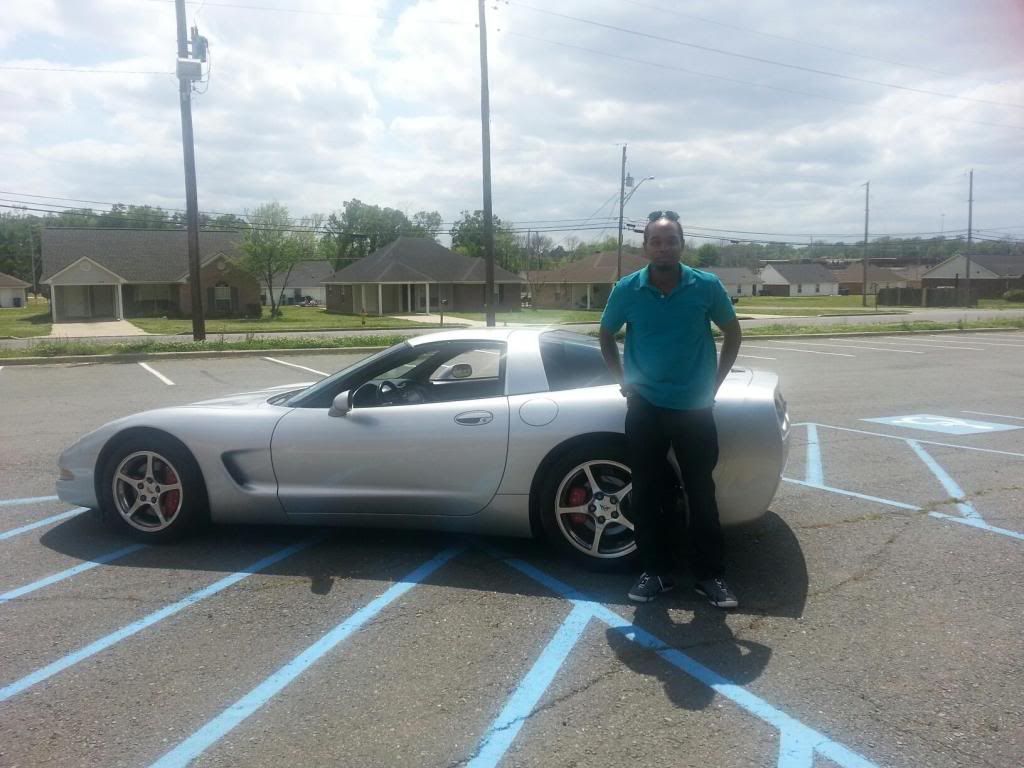 When I got it home. I know I ruined the shot with me in it.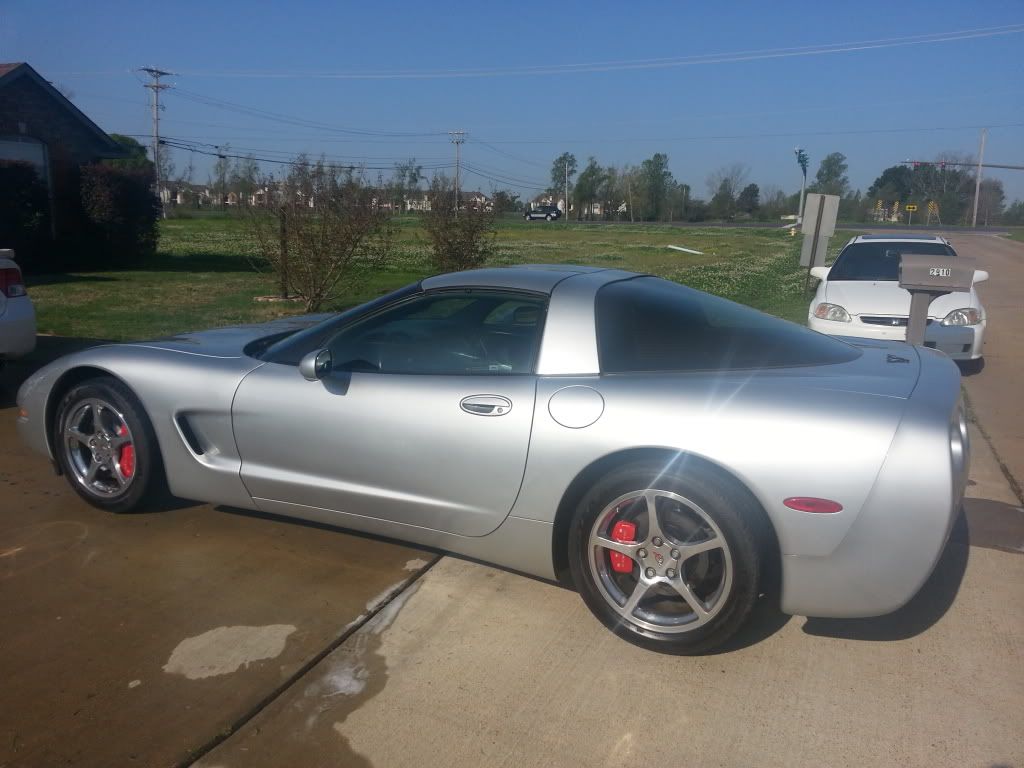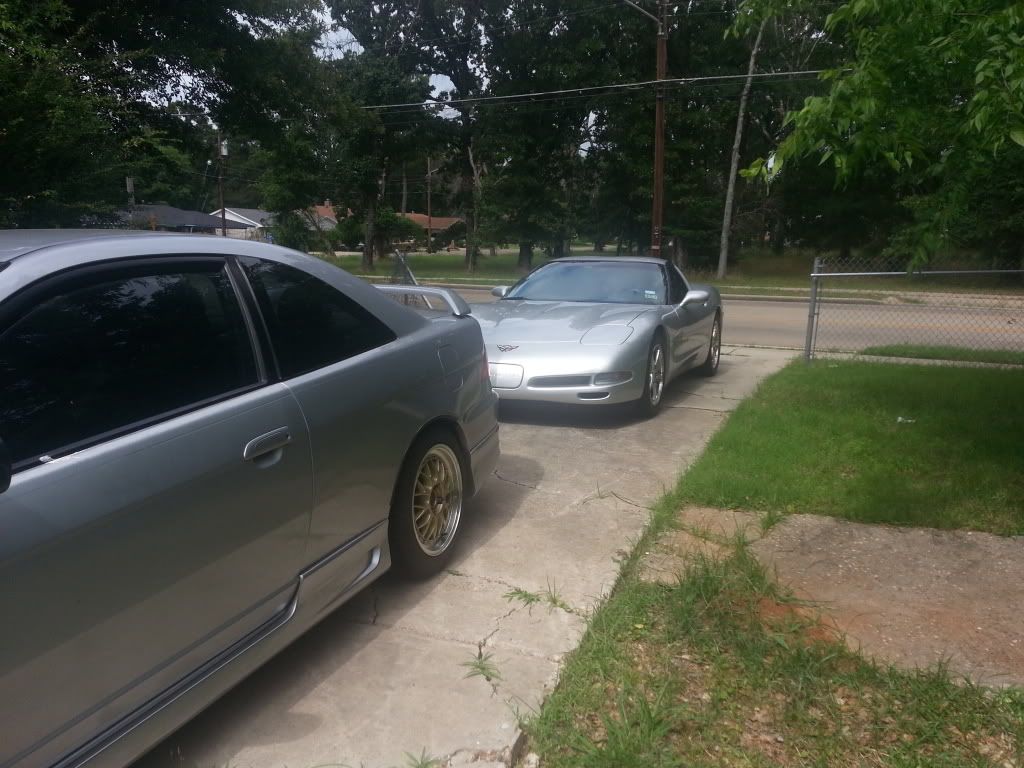 Finally find some. c5 zo6 titanium exhaust. Louder than stock but not obnoxious and no drone. They look like crap but they should show that sick blueish tint at the welds once I get done cleaning and polishing them.
Me and my buddy's murdered out built 2010 c6 zo6. His 'car' puts out 669hp and somewhere in the neighborhood of 500 lb of torque. You hear him LONG before you see him.