Discussion Starter
•
#1
•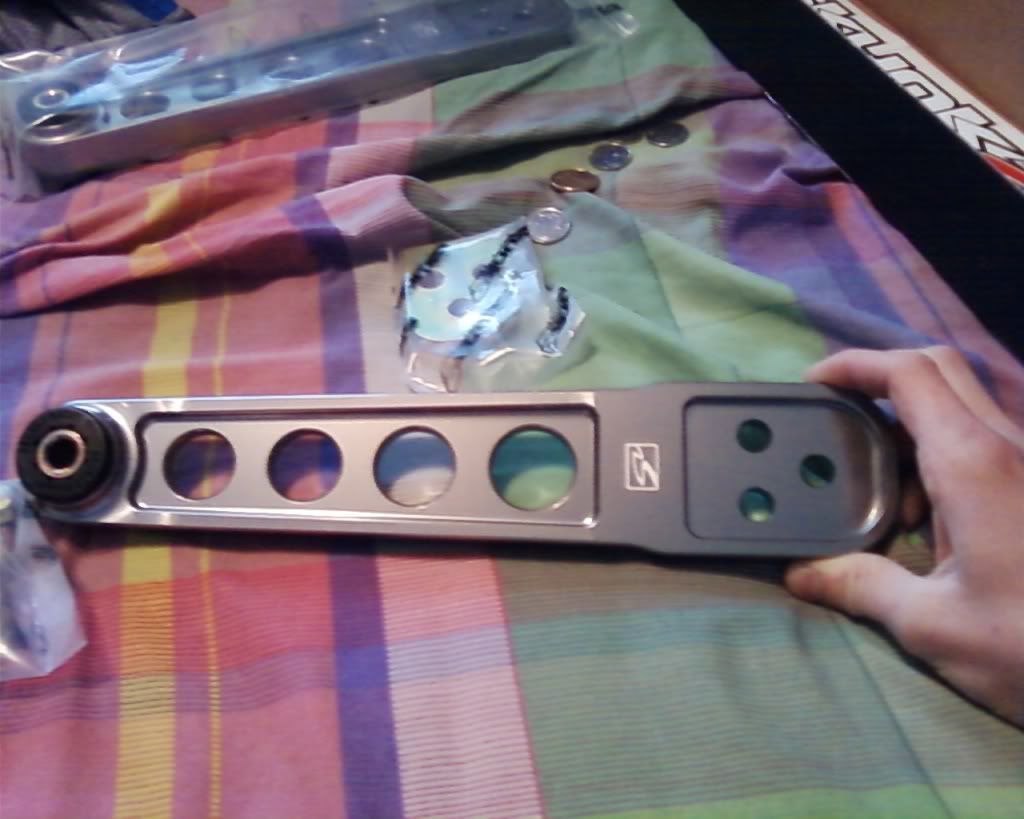 So first things first. Gather all your tools:
-Torque wrench good for 43 ft-lbs (only torque used)
-the correct bit for LCA bolts
-Ratchet set (Only need 19mm for the LCA- Chassis Pivot bolt)
-Torch (for those seized bolts)
-Jack & Two jack stands
So now you will want to jack up your car. Mine is so low I couldn't get the jack under the sub-frame with a block on top, so I jacked using the trailing arms. Once jack is high enough slip a jack stand under jacking point to hold the car up on both sides.
Remove the rear tires
Locate all the LCA bolts and loosen them to hand tight (Torch might need to be used, don't try to turn if they are stuck, just heat until they are easy to remove)
Now fully remove the three bolts, then remove the one bolt holding LCA's into sub-frame.Now you have the old one removed
And a comparison between the two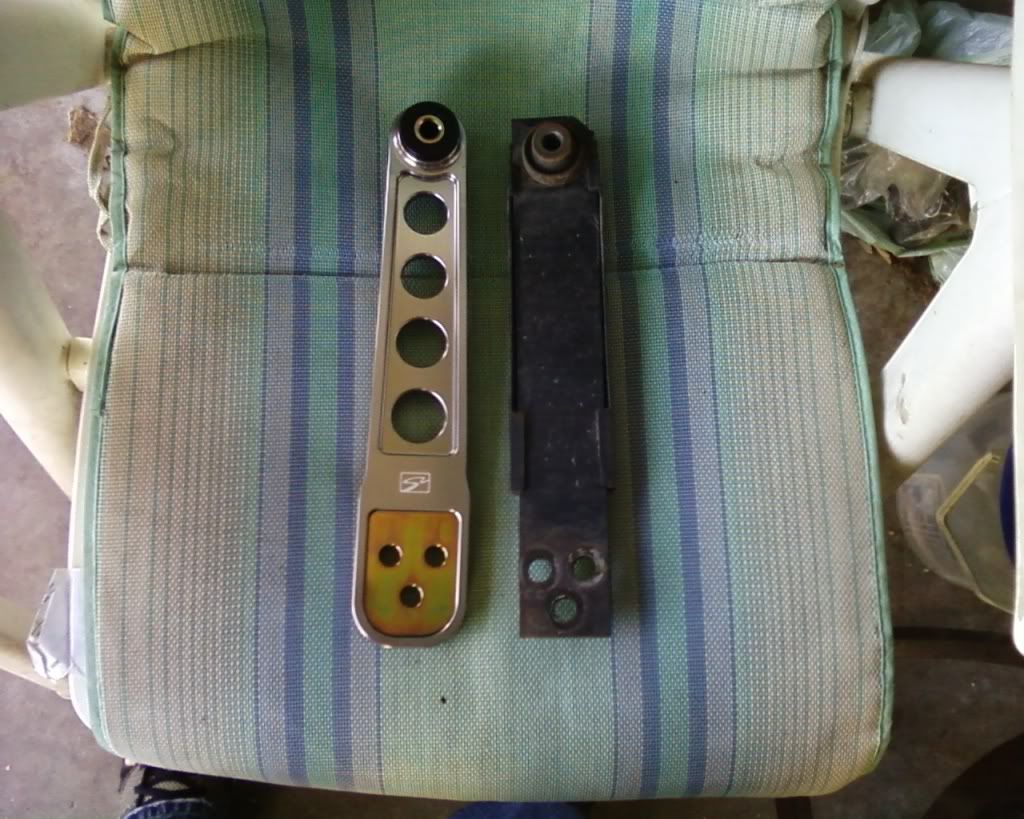 Now start by putting the bolt through the sub-frame and bushing side of LCA (Picture shows opposite, but I learned it was easiest to do it bushing side first)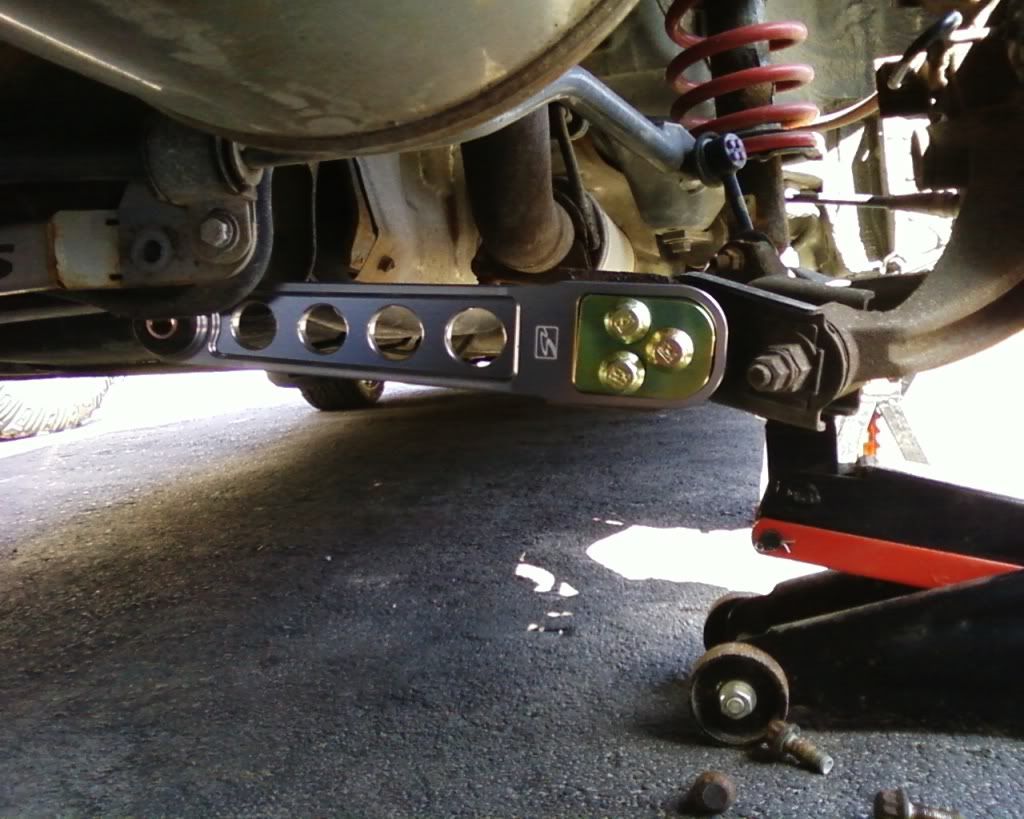 tighten all the bolts until they start grabbing with some force, and look at your handy haynes manual. All 4 bolt specs are 43 ft-lbs.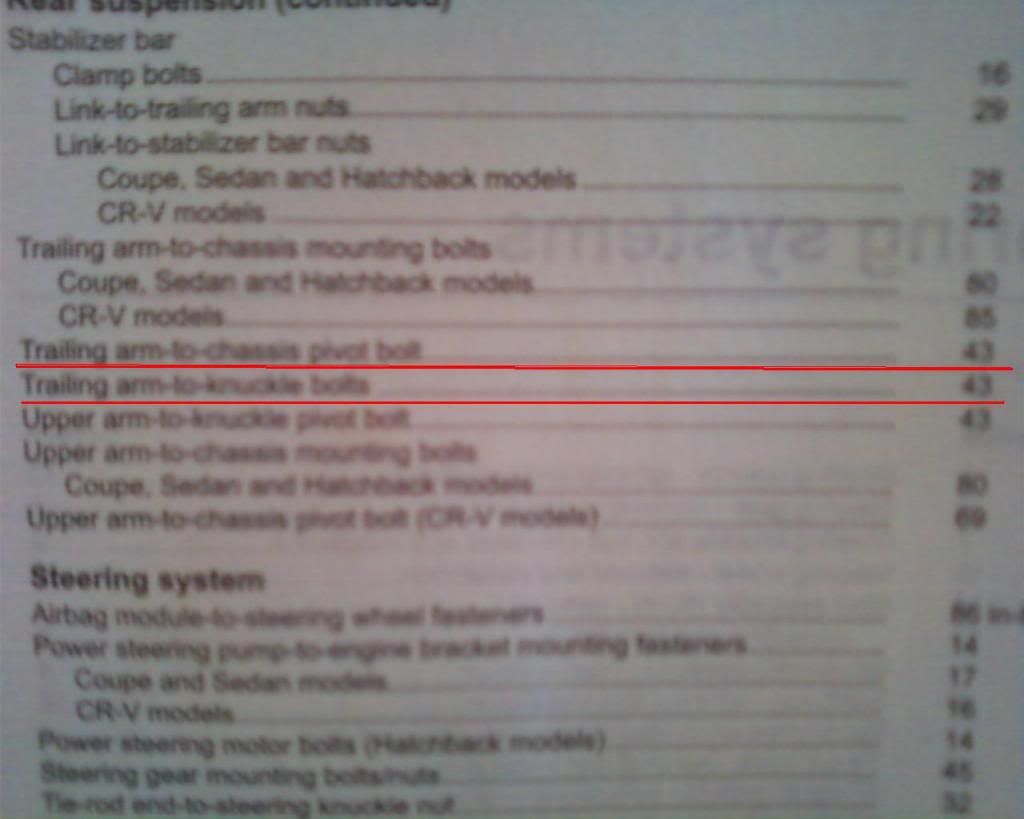 Torque the bolts.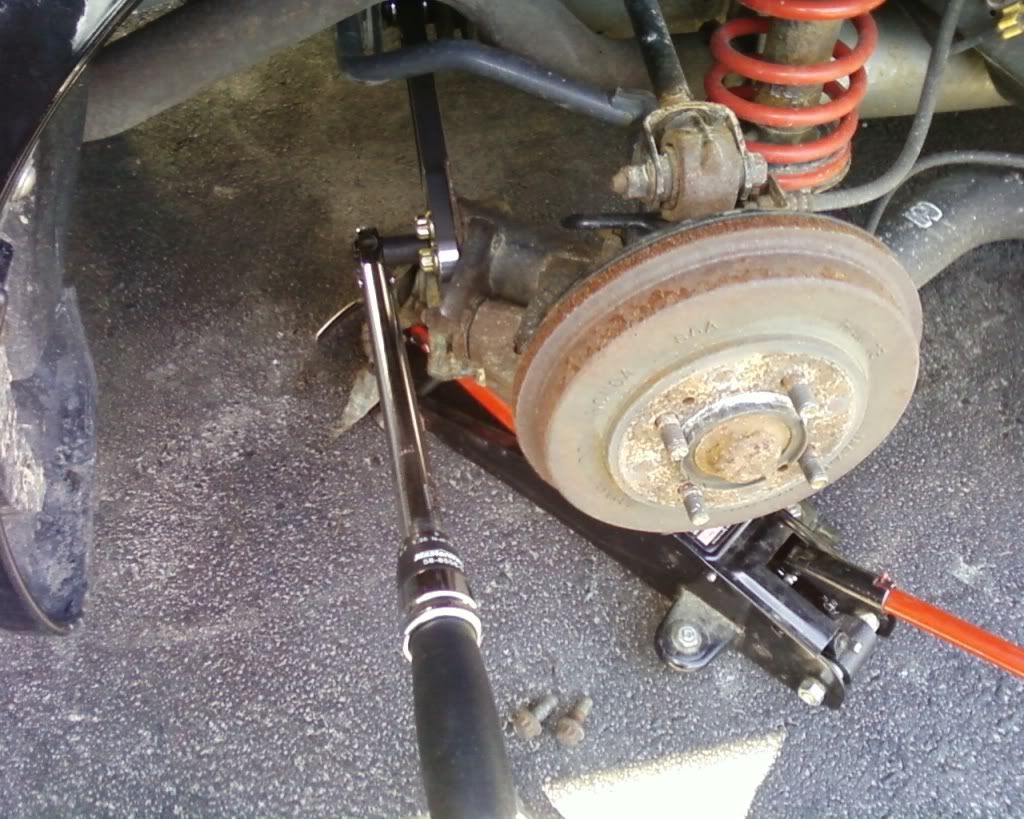 Repeat for other side then sit back, drink a beer and congratulate yourself.
Now put the wheels back on, lower the car back to earth and take it for a little test drive.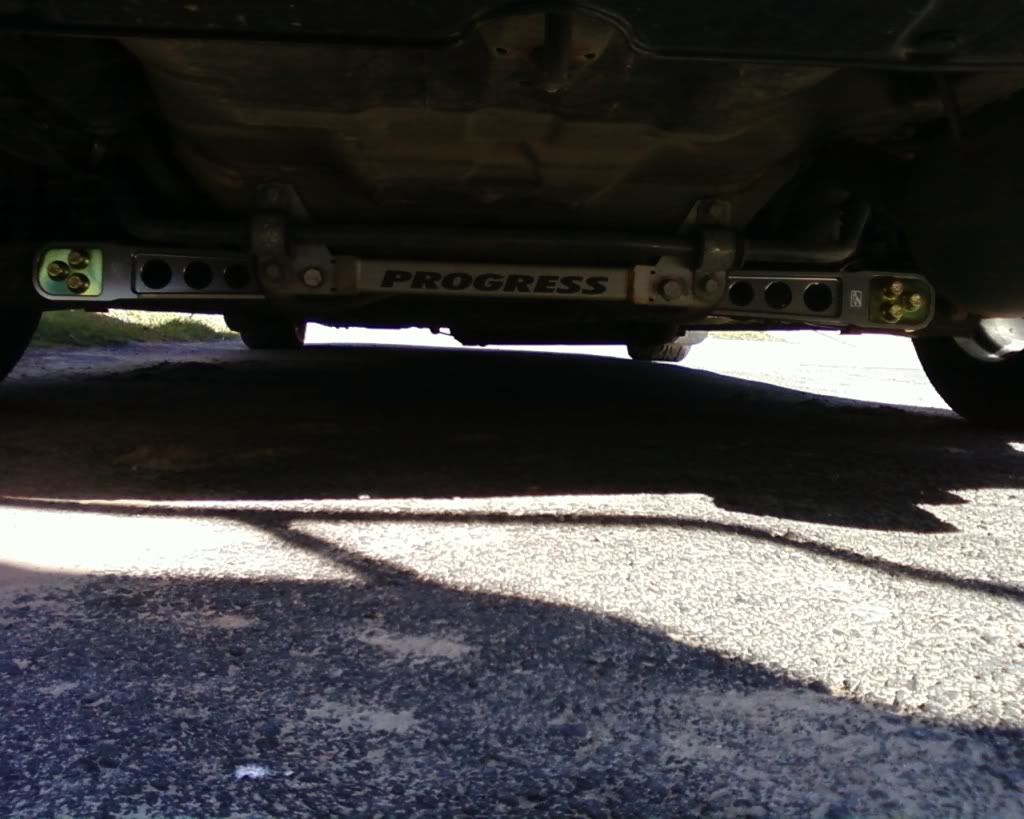 Voila, New LCA's