Discussion Starter
•
#1
•
This is the Link that i pretty much followed and read over:
http://www.spcperformance.com/PROD_DIR/PERF_TECH_DIR/PROJCAR1/SPCPerf_PROJCAR1E.html
It's pretty much common sense, there's not too much to this DIY but i'm sure it could be useful to some.
DIY Rear Camber Kit Install
Difficulty:
1 out of 10 (1 being the easiest)
Time required:
About an hour
Hardware required:
None, it's all included in the kit

Purpose of this product:
To adjust the camber of your wheels.
Tools Required:
- 19mm Socket (For lugnuts)
- 17mm Socket/Socket Wrench
- 17mm Wrench (If you'd prefer that)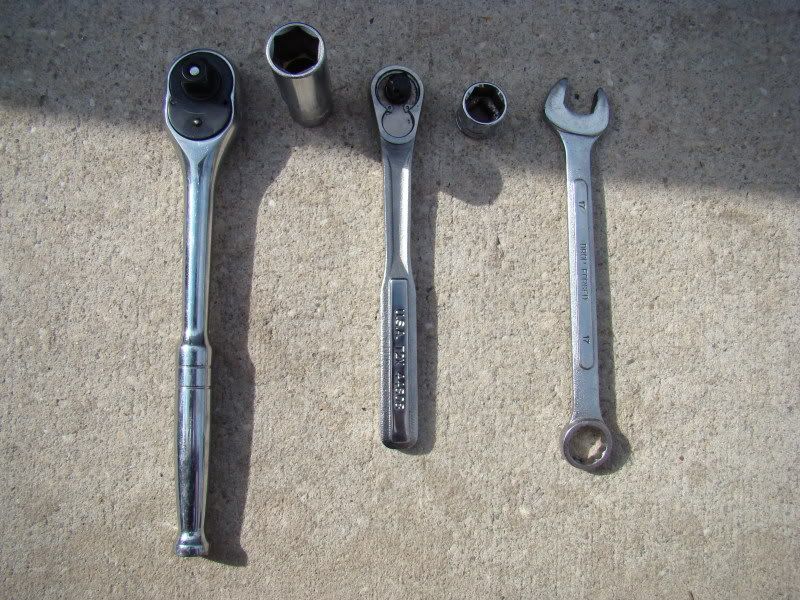 The Product:

The Install:
1. Loosen your Lugnuts and take off your wheels:
2. Take your 17mm Wrench and loosen the 3 bolts on the OEM camber and remove the camber:
3. Take your OEM camber kit and compare it to your Adjustable camber kit and resize the adjustable one to the same length as your OEM one. You can go ahead and toy with it until you get your wheels aligned to your liking.
Finished product:
**After you're done installing i highly suggest you take it in for an alignment**