Okay first off, all your going to need is a box cutter, a butter knife, and a yard of suede cloth ( I got mine for 10 dollars at Joanns Fabrics cuz their having a 50% off thing.)
First you take you door and lie it down, and take your suede as well.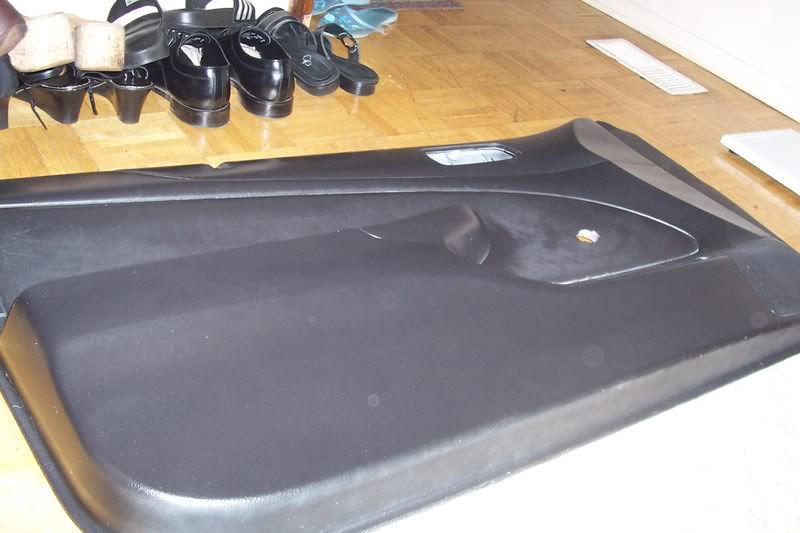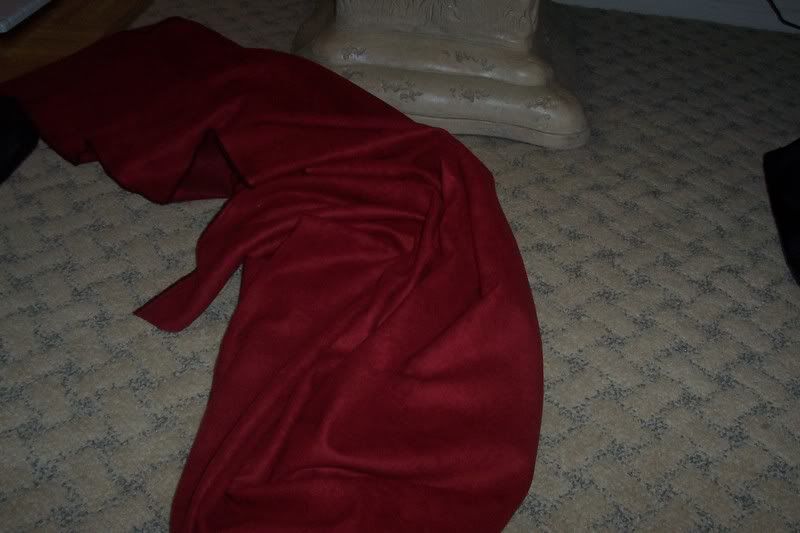 Next take your suede and lay it on the door to get an idea of how much you'll need.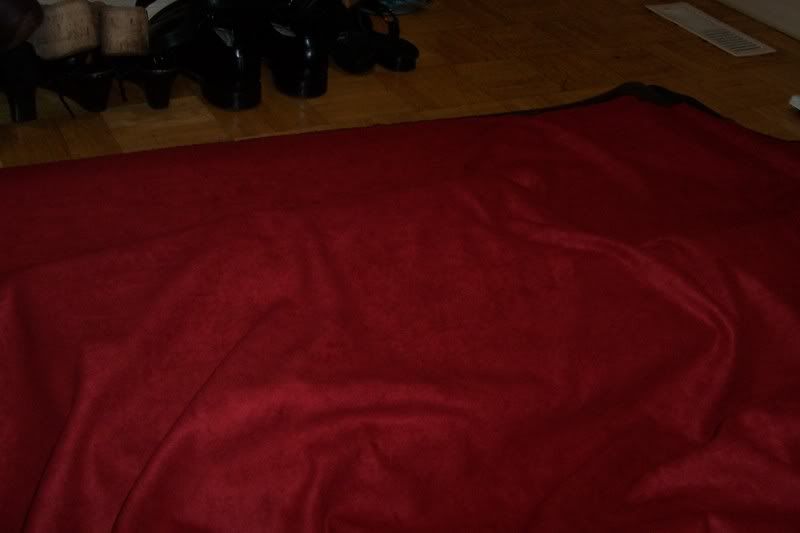 Take your butter knife and stick the suede into the little grooves of the door panel and get an idea of how much you can remove.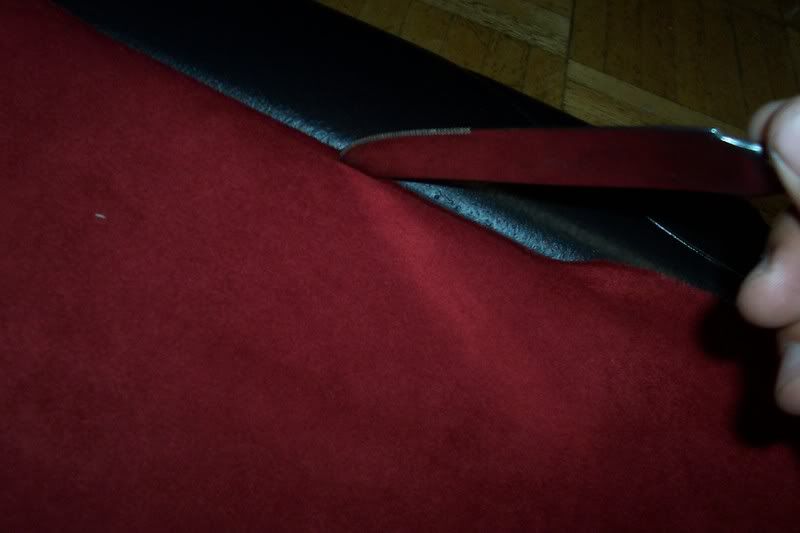 Once you have an idea, take your box cutter and cut across for the portion you need so the rest dont get in the way.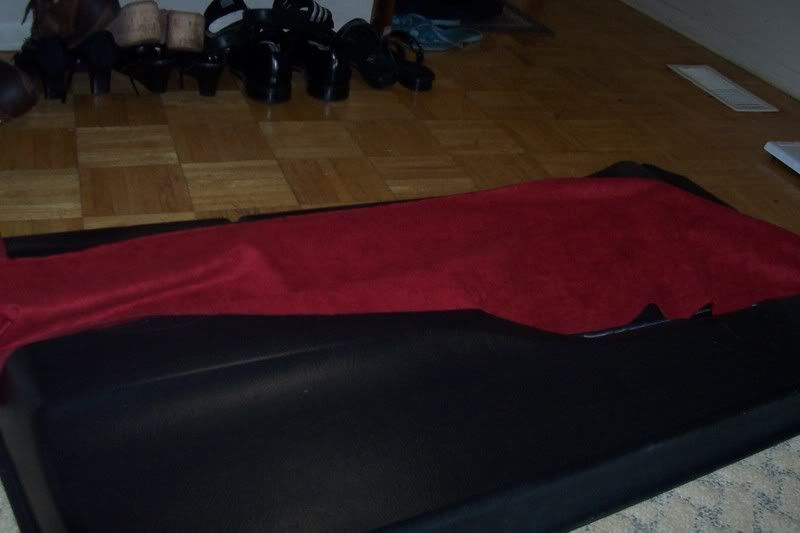 Once that's done, take your butter knife and reshape it once again.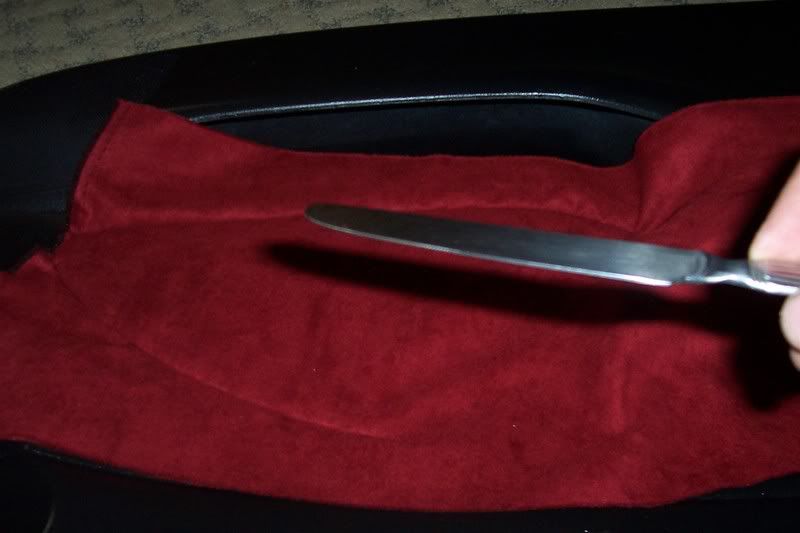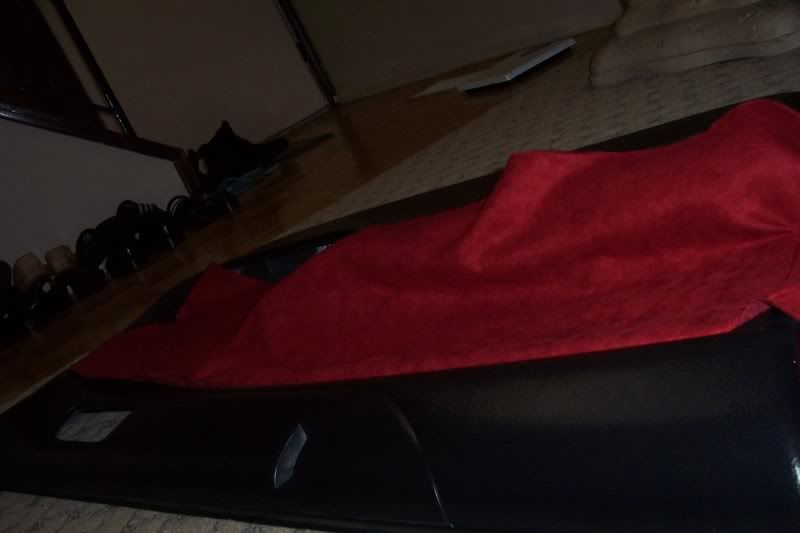 While your doing this, it should start to sit in perfect like this.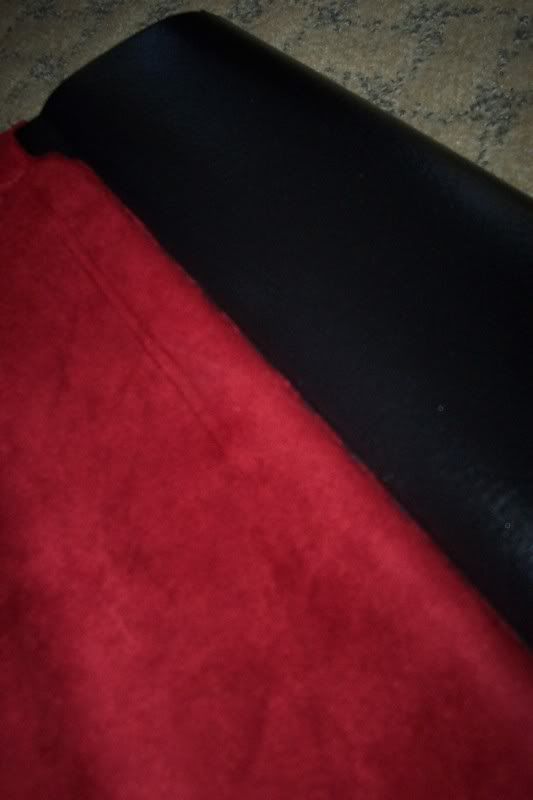 The arm rest holder thing is the hardest part. You'll have to make a little slit in the suede so you can move it on the side. The arm rest cup thing moves up a little if you tug on it so you can slip the suede in.
Once that's finished, it should start to come out pretty nice.
Again.. use the butter knife to smoothen it out. ALMOST DONE!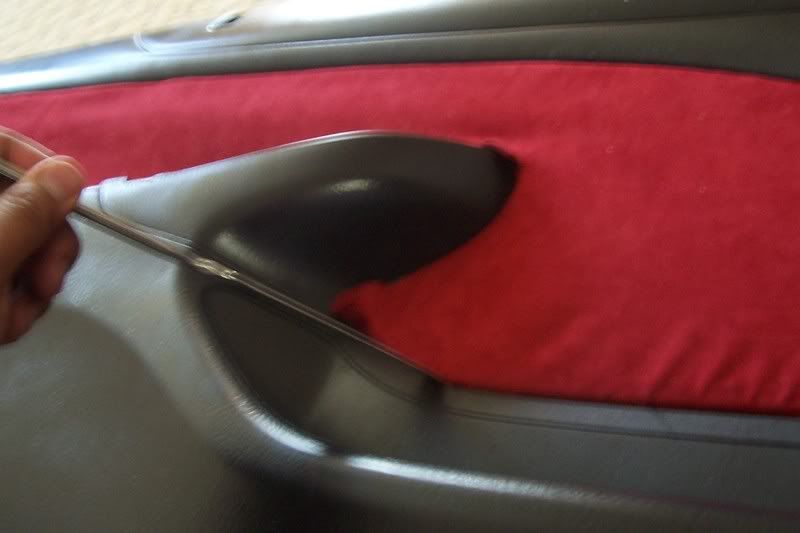 And walla! your finished, I didnt use any tape or stick on stuff because the grooves got it to stay tight for me, but The bottom is a little flimsy so you would want to use some 3M tape or something for that. Heres the finished product.